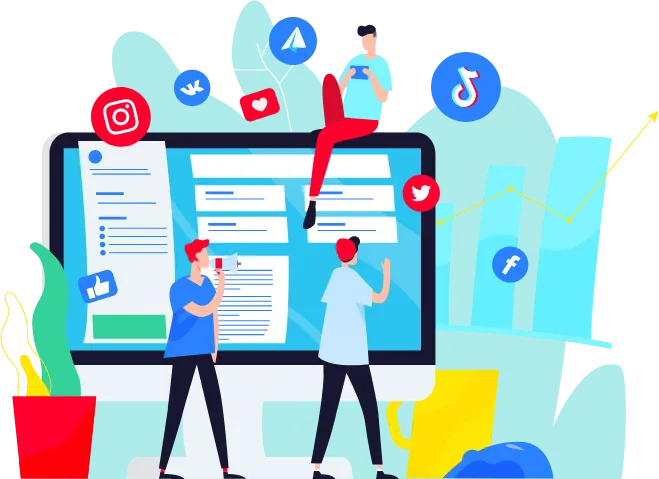 Social Media Exchange
On the next level using Artificial Intelligence. Since 2019.
The most powerful Social Media Community is here on Everve, where you will get a quick boost in the online world and to increase your popularity
Available in the
Chrome Browser
How Does Everve Work
We would like to take the opportunity to introduce to you our top services which can help you easily grow on social media
Login
Complete Tasks
Earn Money
Create Campaigns
Receive Engagement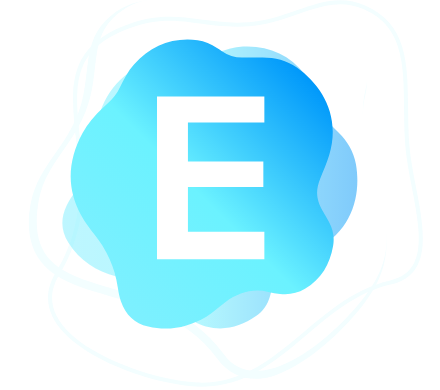 Meet Everve
The simple, intuitive and powerful Social Media Exchange platform where you can help or be helped.

Start today for free and become a part of community of like-minded members.
Available in the
Chrome Browser
Our services for advertisers
We would like to take the opportunity to introduce to you our top services which can help you easily grow on social media
All tasks are performed by our users: we are direct providers of our services
Instagram
Quora
Reddit
Telegram
TikTok
Twitter
Vkontakte
Websites
YouTube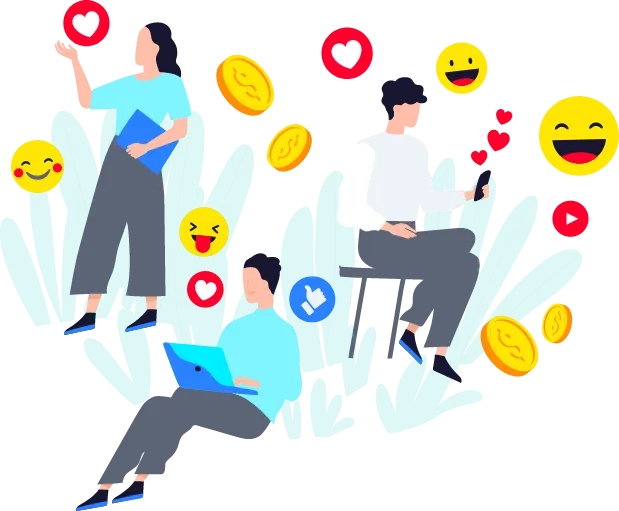 More than an exchange that perfect fit for your needs
Our platform will help you to grow your online business, personal blogs and social media networks by increasing website traffic, search engine rankings, and getting free social media signals from genuinely users.
Everve allow you to exchange online actions for money. These actions range from following other person on Instagram, Twitter, VK, etc or viewing, liking, subscribing, commenting YouTube videos or any other type of action. This content most often belongs to other members from Everve platform who are also trying to boost their social proof.
Once you have acquired enough money, you can then exchange them for social engagement on your own links. We are even allow you to withdraw these money for CASH but also option to top up your balance if you don't want to spend time performing actions.
Available in the
Chrome Browser
Chrome Extension available to make money easy, fast and automatic
Using our unique extension, it will help you make money automatically, while drinking your coffee or surfing on the Internet.
Everve free Chrome extension provides you unique and authentic optimization tasking that can dramatically improve your social media performance
It comes with a range of awesome features including: delay between tasks, sleeping mode, artificial intelligence, start/pause option for each module
We work to make this extension as efficient as possible and so we release weekly updates to improve it
Available in the
Chrome Browser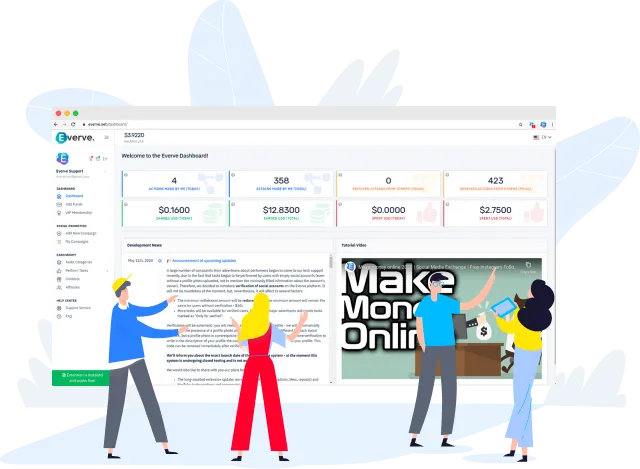 Testimonials
EXCELENTE PLATAFORMA, MUY FACIL DE OPERAR Y TRABAJARLA,..Y LO MAS IMPORTANTE ; PAGA CASI AL ISNTANTE SOLO EN 2 HORAS RECIBI MI PAGO.
все круто выплата пришла проект топ
Хорошо, недавно снизили минимальную сумму на вывод, удобно, но если работать одному, без рефералов, то дрого и муторно, но заработать реально👍
for thr third time I recive my payment my last payment Operation date: 03 Dec 2022 03:14 Operation ID: 1787877464 Operation type: transfer Status: success Amount: 7.52 USD Comment: Everve: Balance Withdrawal Of $7.6 From: P1020156300
Ребята просто молодцы, заказал розы и тюльпаны (это мои любимые цветы) не прошло и часа как ребята доставили на дом цветы.
Отличная прога для заработка в интернете.спасибо что вы есть.
My 2nd withdraw was recived very trustable platform to earn money without investment
This is a good team, they have efficient service and first-class technology, and easy to withdraw money. Overall it was a good experience, I will continue to use it and recommend it to everyone around me!!
САЙТ РАБОТАЕТ ХОРОШО ПЛАТЯТ ДЕНЬГИ НОРМАЛЬНО ВСЕМ СОВЕТУЮ ПРИНЯТЬ УЧАСТИЕ ЗАПЛАТИЛИ 6.12 долларов
Сайт платит - это правда! Но своей первой выплаты я ждала 2 дня, ни о какой быстроте и речи быть не может, как тут многие пишут. Что есть, то и говорю, врать не люблю. Хотя может это только мне так "повезло", утверждать не буду. Удачи и процветания проекту!
Over 1.5M
Happy Users being with us
And They Are Love Our Platform!
$867K
Earned By Our Users